WHY WORKING WITH US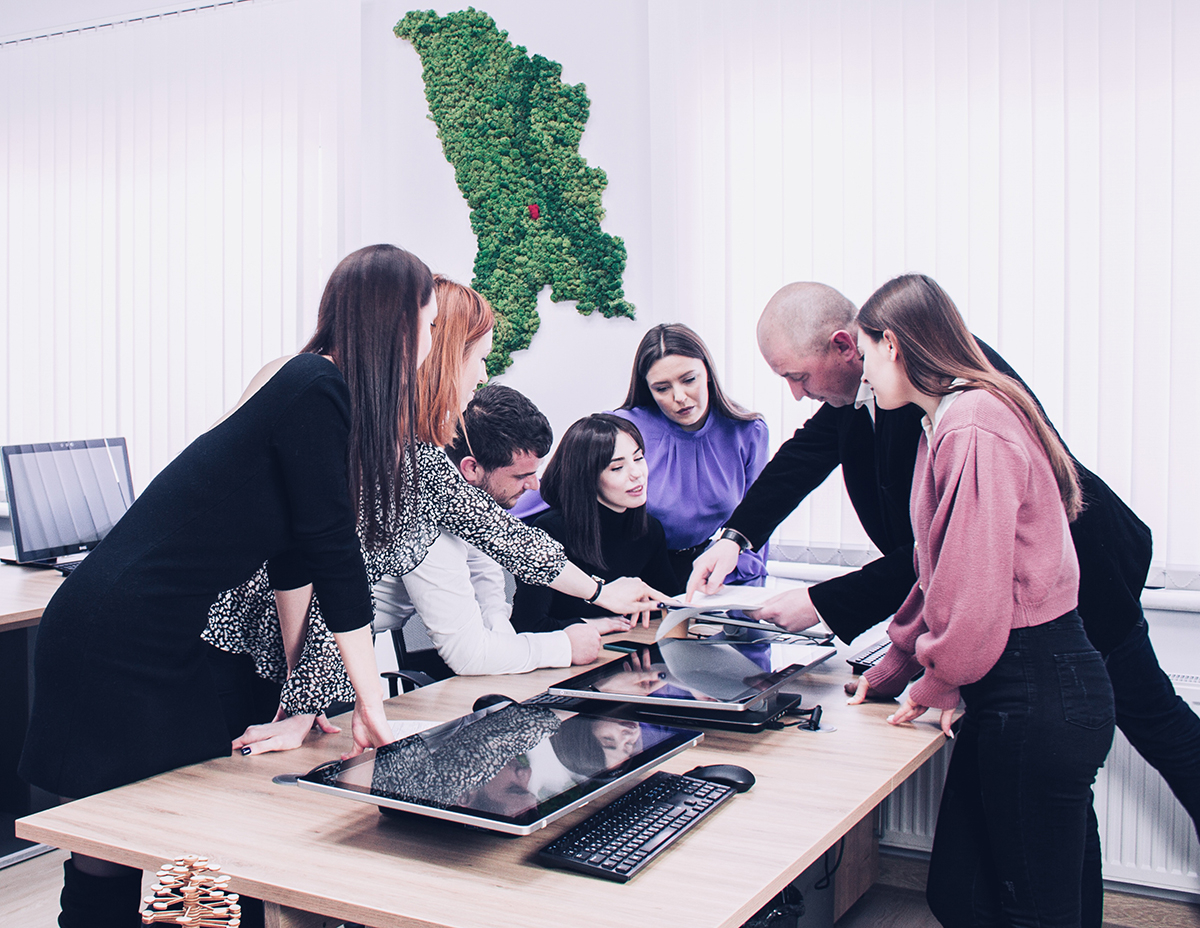 DV GROUP is interested in inviting to work experienced and young specialists interested in cargo transport, customs services and insurance. Our staff policy seeks to attract employees who aim new business heights as members of a single team. You will enjoy working with us if you are sociable, initiative and ready to take an active and direct part in decision-making.
We have been providing professional services to Moldovan and foreign business representatives for over 7 years, being a stable company, reliable partner and diligent employer. We respect those who have already made their significant contribution to development of DV GROUP, and we are ready to offer excellent opportunities of professional development to all our new colleagues. We are open to discussing creative approaches and new ideas that contribute to achievement of new business heights.
We made all conditions at DV GROUP for every our new employee to become an important member of our large and friendly team, to be full of optimism, to constantly feel support of colleagues and to be able to fully reveal his/her business abilities and talents. We pay maximum attention to training and professional expertise of our staff. Weekly, we use in practice training knowledge that help to strength profile skills, improve customer service and improve working methods.
Reaching new heights with DV GROUP is simple enough: choose the area of activity that is preferable to you, and we will help you to build a career and become a real professional!

HOW TO BECOME A MEMBER OF OUR TEAM
Are you ready to develop yourself as a personality and build a career in a successful company? DV GROUP team wait for you!
To get to us for an interview, email to us your CV at:: hr@dvgroup.md, indicating your desired position in the subject line. If your skills and experience meet our requirements for vacancy, or exceeded our expectations, we will call you back for sure to agree on a convenient time for interview.
VACANCIES
---
Manager for organization of international cargo transport
Our requirements to applicant:
- higher education;
- knowledge of Russian and Romanian languages;
- confident user of PC and office software.
Such skills as:
- well-bred speech;
- persuasiveness;;
- negotiation skills;
- ability to clearly, structurally and clearly formulate own thoughts;
- professional experience in transport and logistics is an advantage.
are particularly important for us.
We offer:
- a 8-hour working day, 5 days a week;
- assistance in mastering working  skills;
- full social package;
- corporate communications.
We wait for your CV at our e-mail: hr@dvgroup.md
Customs clearance specialist
Requirement to candidate:
- Higher education
- Qualification certificate in customs business
- Work experience in similar position at least 2 years
- Experience in drawing up customs declarations on import/export/transit
- Knowledge of customs and tax legislation governing import operations
- Confident user of PC and MS Office
We offer the following working conditions:
- 8-hour working day, 5 days a week
- Full social package
- Corporate communications.
All interested persons are requested to send their CV to: hr@dvgroup.md